4.5ft (or + 5ft) SLATE POOL TABLE
Ex Works table only price from £1950
This page shows an example of a 4.5ft competition pool table fitted with a slate bed. If you are planning to best fill a tight area there is the option to extend the length to 5ft equivalent, and still allow for serious game practice with an added dining function. (example of metal legs in black finish and solid oak top frame)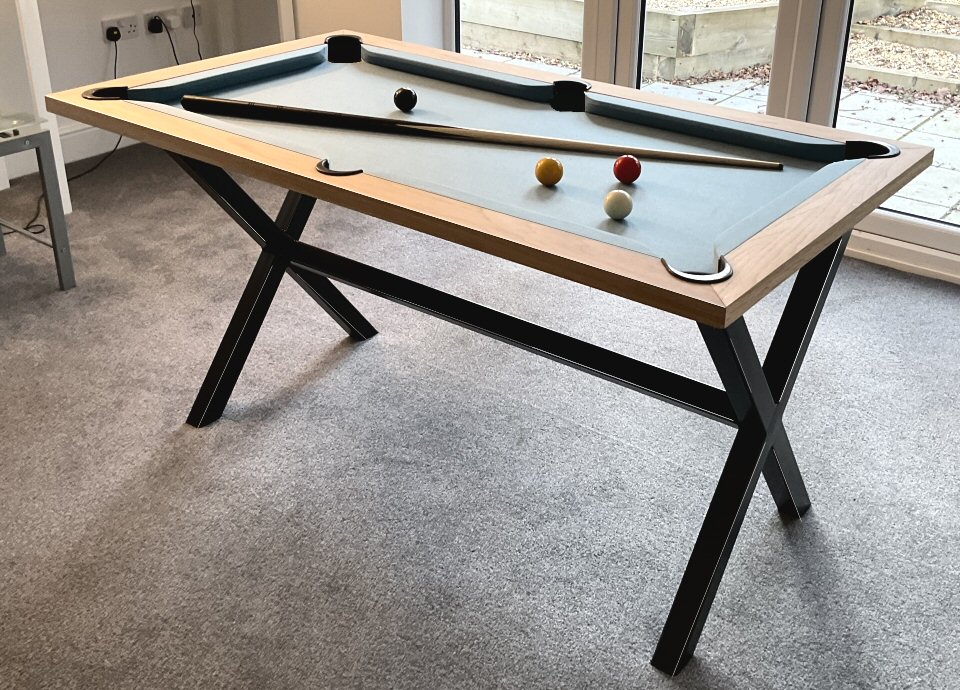 4.5ft slimline pool table fitted with slate bed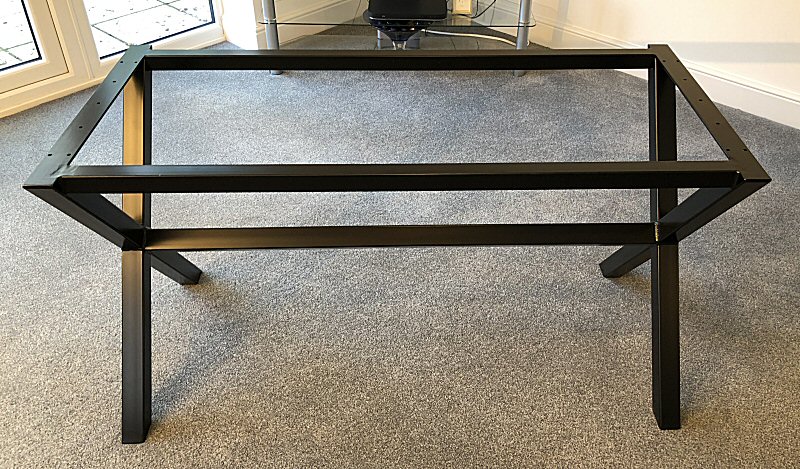 Welded steel sub frame supports the slate bed
Any metal colour finish offered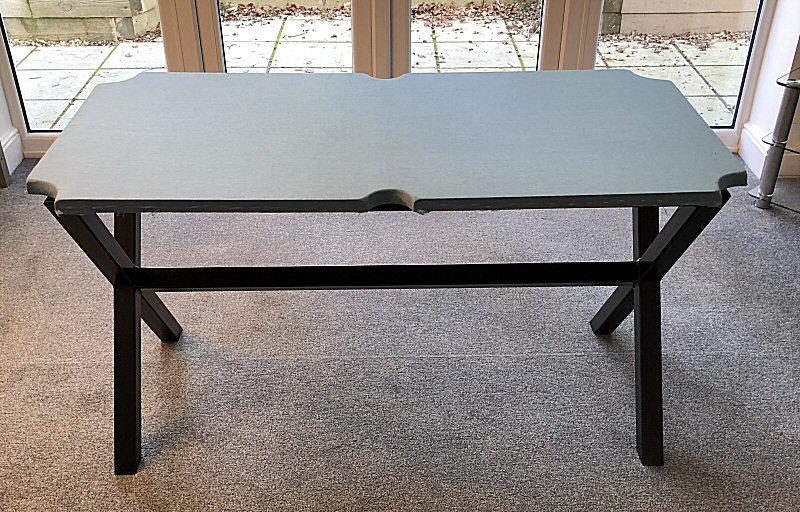 4.5ft Slate bed positioned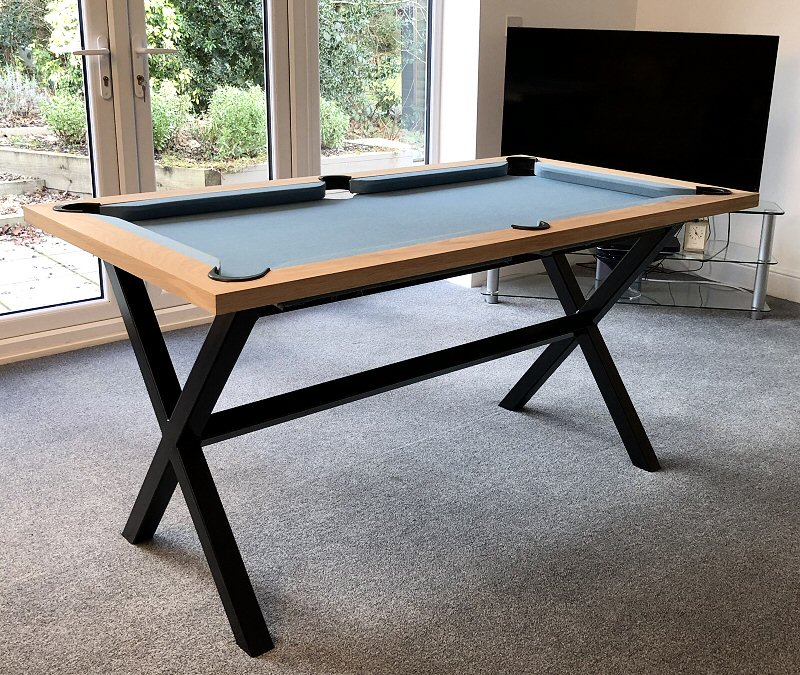 Top frame fitted and covered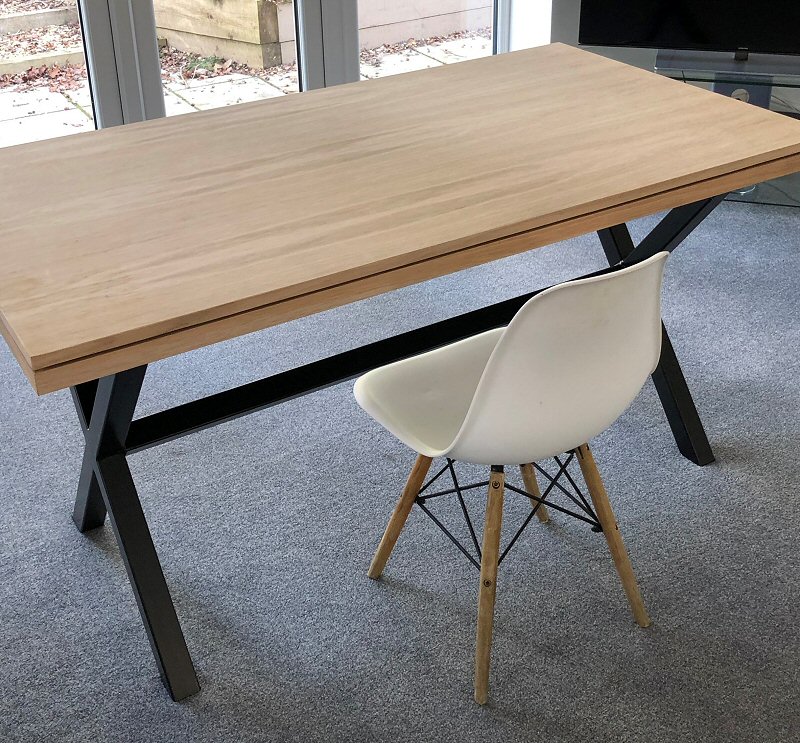 Optional Oak veneer diner top measured to fit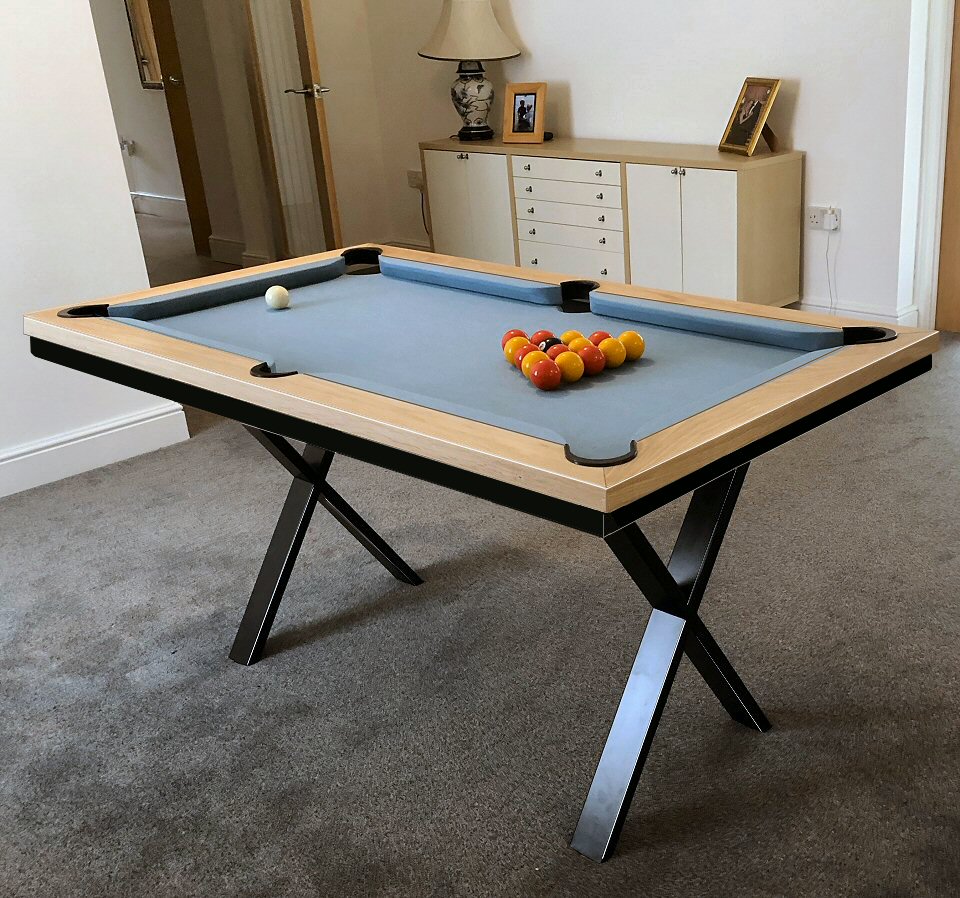 4.5ft table with a lighter frame and machined woodbed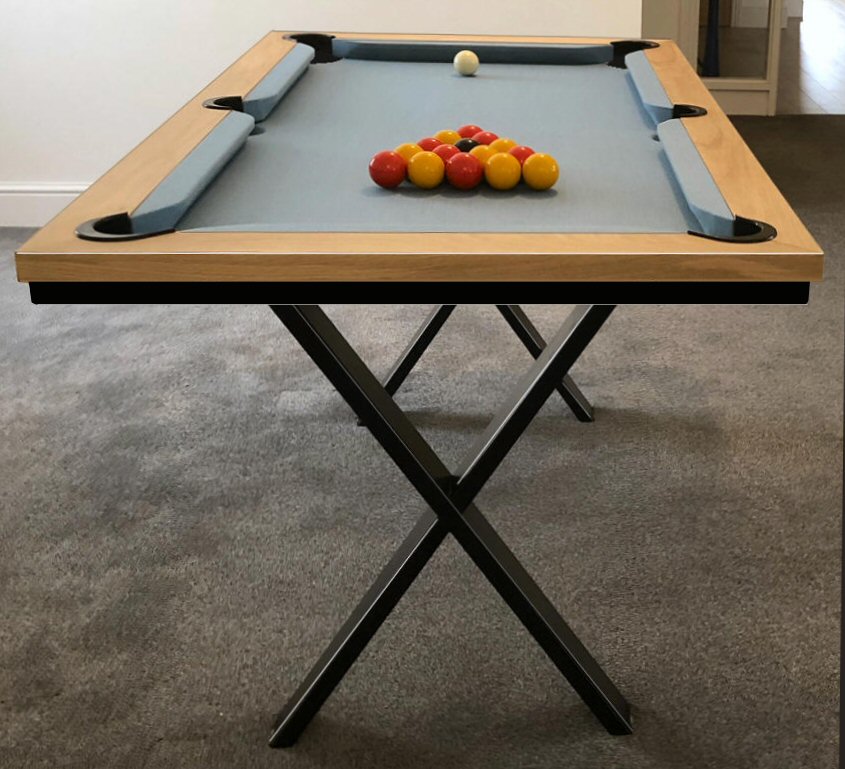 end section of 4.5ft table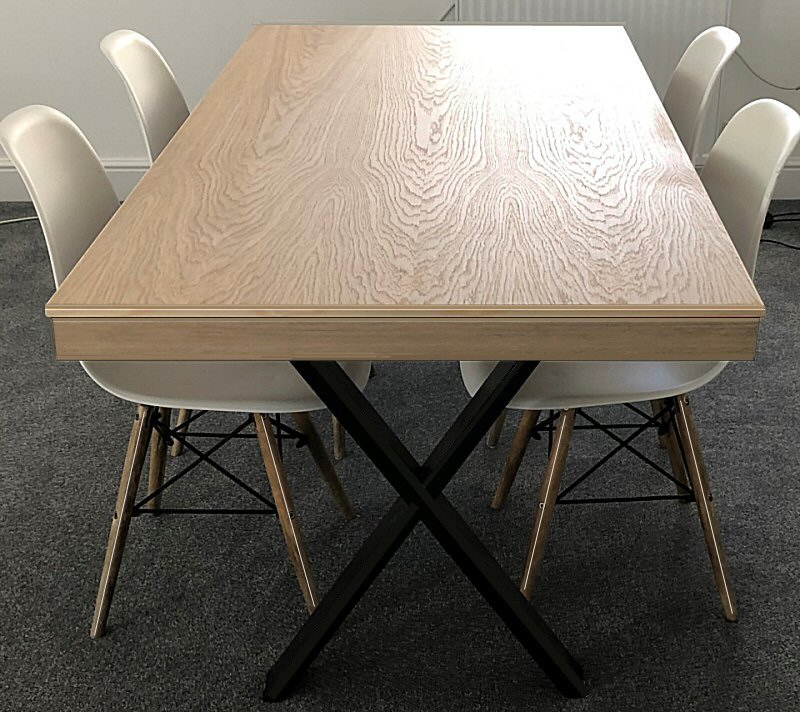 End section of 4.5ft table combined with a 5ft length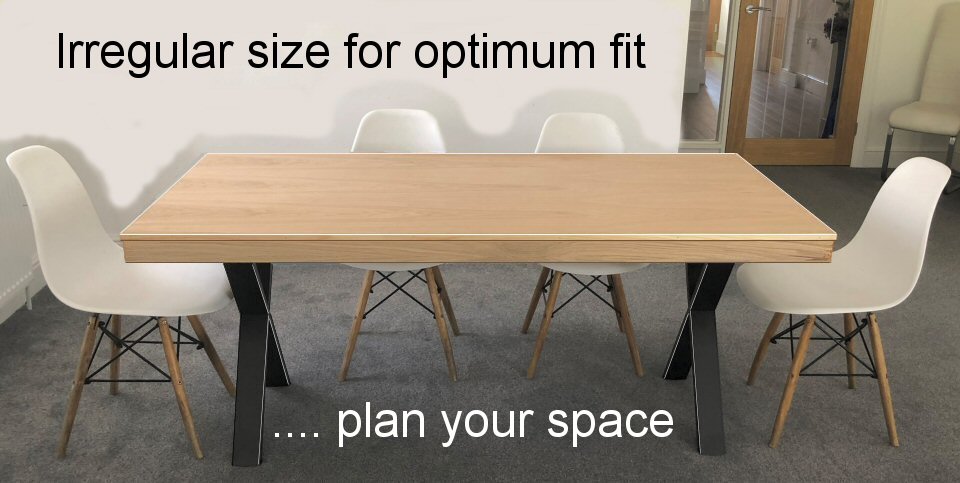 ▼ As a further option: 4.5ft table with only 4 pockets ▼
▼ Any table dimensions can be created ▼
Novel ideas to best plan your available space
All pool tables are competition standard.
Various metal finishes with optional diner tops
MAIN POOL TABLE FEATURES
● Option to vary dimensions
● Competition pockets ● Competition cushions
● Competition cloth ● 2 inch pool balls
● Slate or resin bonded 25mm play surface
● Option of diner top ● Can be adapted for outside use
Ex works table from £1950. Diner top £450. Slate extra.
For more information E-Mail us at:
Email link will automatically show subject as :
"Enquiry black metal cross legs"
Navigate this site▼